Seasonal trading

charts and statistics

Forex, indices, commodities and stocks cycle forecast through seasonal analysis, statistics and algorithms.
Seasonal Charts
Forecast market trends using advanced seasonal statistics.
Algorithmic Ranks
Use past data to have more information for your seasonal trading analysis.
Big Database
Over 3500 financial instruments to be analyzed between Forex, Commodities, Indices, Bonds and Stocks.
Free Seasonal Charts
Feel free to explore our service before buying. No credit card required.
The platform
Charts and statistics models to empower your seasonal trading
Seasonal charts
Build your seasonal charts with the editor to find the best pattern for the financial instrument of your interest. Customize the chart by changing the seasonal years and get advice with the most related seasonal line tool.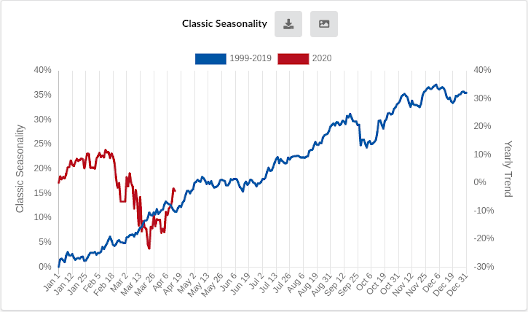 Algorithmic Ranks
Find the most likely to raise or drop financial instruments within the current month, thanks to our seasonal model that analyzes the whole ForecastCycles database and finds out the best opportunities in the market.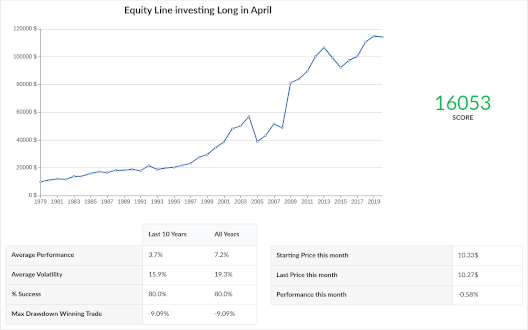 TDW Trading
Go find the most bullish and bearish Trading Day of the Week for a financial instrument. For example, try to get a weekly stock cycle forecast by analyzing TDW historical patterns.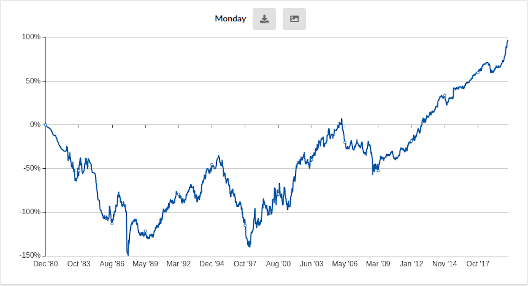 No credit card required
Charts restricted to ~40 tickers

Seasonal Charts (partial view)

Algorithmic Ranks (from rank 200)

Best Seasonalities (from rank 200)
Prices from 3.99€
Charts for 4500+ tickers

Seasonal Charts (full view)

Algorithmic Ranks (from rank 1)

Best Seasonalities (from rank 1)

Anomalies

Portfolios

COT Charts

Telegram notifications
Customer testimonials
Our goal is to be and remain a necessary support for traders
Good morning and an explicit thank to ForecastCycles managers for the excellent advice, the latest on sugar was perfect. I am a member from the beginning and I consider ForecastCycles absolutely necessary in my small trading activity.
5 stars to the platform and to the ForecastCycles team. The website is intuitive and allows everyone to understand the market and its future movements, even to people that are new to this type of analysis. All at a low price.
Great product at a really low price. There are over 3500 symbols with a deep history. I also report the maximum availability for any clarification or doubt from the software managers.
Keep in touch with the latest news from ForecastCycles